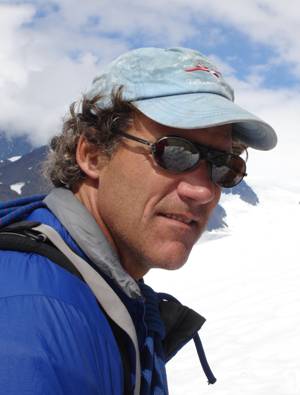 Film Industry
Brian's work in the film industry includes projects ranging from hosting NBC Dateline in his home, to leading a National Geographic film team to the summit of Denali. He designed and built the sets for Out of the Wild: The Alaska Experiment, on Discovery Channel, and was the Unit Production Manager for Sarah Palin's reality TV show.
Welcome to TalkeetnaPro
At the age of seventeen Brian McCullough began exploring the Alaska Range while working at his Uncle George's goldmine.
Since that time, Brian's passion for climbing and photographing the remote mountains of the world has led to a career as a lead Denali guide for Alaska Mountaineering School and high altitude rescue work for the National Park Service. He has ventured to places few have gone, including an expedition to the North Face of Mt. Everest and into the interior regions of Antarctica, working for the National Science Foundation.