The Castle
The Castle contains the Upstairs Room and Downstairs Room, each with private bath.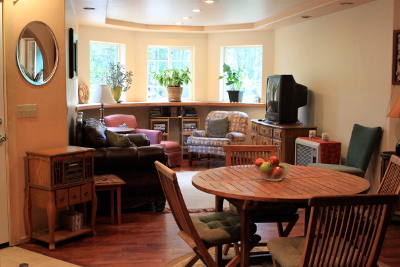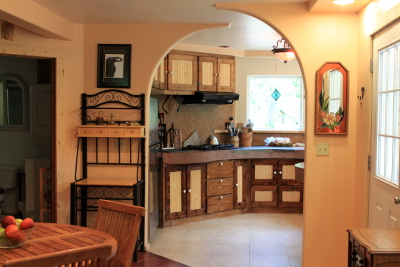 The Kitchen is fully operational and includes cutlery, dishes and pots and pans. The furnished kitchen and dining area are the perfect place to cook your own evening meal and enjoy a glass of wine. The main living area has comfortable seating with T.V. capable of playing VCRs and DVDs.
The Upstairs Suite
The spacious Upstairs Suite includes: 2 beds seperated by a small living area. The room has one full size bed and one queen bed. The living area has a table with chairs and a couch. The bathroom is ensuite, and has a Jacuzzi tub with shower.
The Upstairs Room
The small Upstairs Room is adjacent to the Upstairs Suite. It has a full size bed and the bathroom is shared with the Upstairs Suite. Two windows provide natural lighting and a view of the boreal forest. Ideal for childeren or a single adult.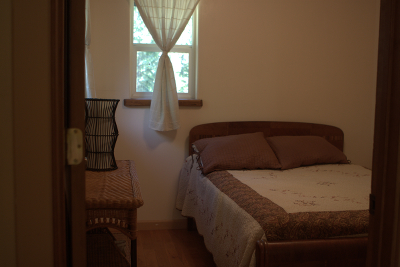 The Downstairs Room
The Downstairs Room includes: A bedroom with couch, bureau, and queen sized bed. The bathroom has a tiled shower. The room has a separate entry from the outside as well as accessibility through the main living area.